While in Vegas: A Gentleman's Guide to Sin City
While in Vegas: A Gentleman's Guide to Sin City
"What's a gentleman like you doing in a place like this?"
Las Vegas is dubbed as "Sin City," and with good reason, as it offers just about every kind of earthly delight under the sun. As such, it might seem a contradiction to recommend this place to bona fide gentlemen. Nonetheless, there are actually a lot of activities that gents can try out, without succumbing to a truly hedonistic lifestyle, and burning a hole through their wallet. In this article and episode, we'll explore where to eat, where to stay, what to wear, and where to play.
Where to stay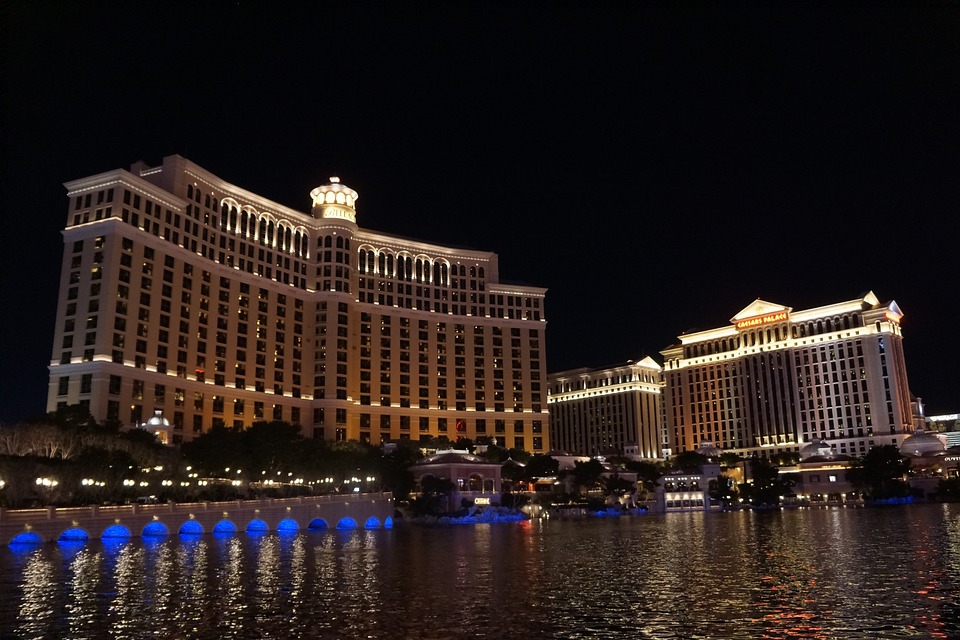 Las Vegas has a plethora of hotels that range across a broad spectrum of styles, from the likes of the MGM Grand, The Wynn and The Bellagio, to the more modest smaller hotels off the Strip. The Art of Manliness recommends paying for your hotel before you head to Vegas instead of opting for a walk-in reservation. Not only will this guarantee you a room, it will also help you find which fits your budget.
Honestly, I don't think I could ever book a hotel as a walk-in. I like to have the essentials planned in advance – especially where I'm sleeping. The last time I booked a hotel as a walk-in, I was just looking for a place to sleep for the night while on a road trip. A $40 bed alongside the interstate is quite different than a place on the strip! Plan ahead, gentlemen.
More importantly, you want to know what you're in Vegas to do before you book a hotel. If you love the night life on the strip and you want the newest, most "next level" amenities, you want to stay in a newer hotel like the Aria hotel. The staples like MGM, Bellagio, etc. are nice, but also very dated and focused mostly on the casino. If you're looking for the whole package, I invite you to look at more modern places.
My personal favorite is the Venetian because I love Italy. In late August, I went to Vegas for business and found myself enjoying a bit of gelato at 1am in the main piazza. You are made to feel outside in the main square of Venice (blue sky and all) but the lights are turned down just enough to make it feel like evening. Even though it was after midnight, I could have stayed there all night.
You can also stay just off the strip, but there are two things to consider:
The hotels on the North side (Circus Circus, for example) are in no-mans-land. You get to enjoy a small handful of older hotels together, but then you're still a car ride away from the parts of the strip you really want. Because I don't gamble, I love staying at The Red Rock Casino and Resort up in Summerlin. It's 20 minutes northwest of the strip, but is quiet, has absolutely everything you might ever want, and is brand new. Still a lengthy (and possibly expensive) drive to and from the action…
The Days Inn and Ramada and HoJo spots just a few blocks over on Paradise Road run parallel to the strip and offer a bed and continental breakfast without the fanfare. If you don't need to sleep IN the spectacle, then I suggest booking just off the strip, but close enough to walk.
What to wear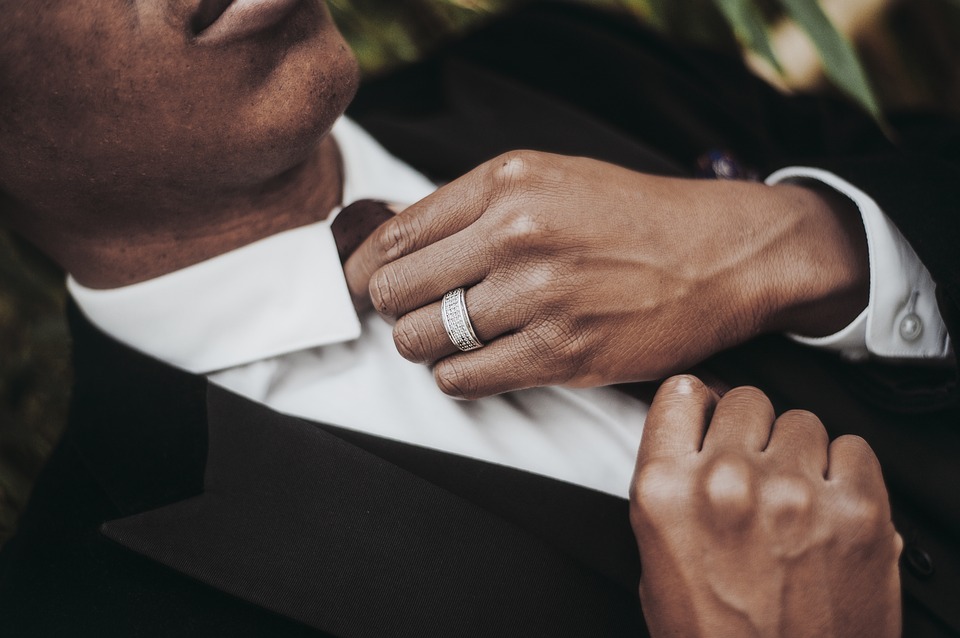 Unlike what you see in Hollywood movies, you no longer need to wear a tux and wingtips to gain access to the best casinos in Vegas. Therefore, don't be surprised to walk in to one of the casinos and see tourists milling around in their shorts and T-shirts. Nevertheless, Mens Fashion Magazine advises dressing smart, especially if you plan on playing at the tables, because your attire can mean the difference between gaining respect or disdainful looks from the other players. I personally recommend sharp casual so you look neither too casual, nor too ostentatious.
This is important for two big reasons: You don't do yourself any favors looking like you're a frat boy on Spring Break (too casual), and you also don't want to walk in wearing a tuxedo in a sea of casually dressed patrons. That is, unless you're heading to a black tie event and/or plan to sweep the floor with all your winnings. In which case, you do you. Win big, dress like a king, rule the casino like only you can.
As you walk through the casinos and promenade of high end retailers in the building, you'll see the different fashions and personalities around you. You'll notice that some people look like they just got off the tour bus from Kalamazoo and are looking to play their first slot machine game… and some people look like they know what they're doing, and have enough money to burn that tour bus to the ground if they so choose.
While it's a little intense, I use it to illustrate my point – as I do in more instances where I talk about tourists. Don't look like the first guy if you're looking to sit at a table. Sure, 2:30 on a Thursday afternoon, you can look like hell and still blend with other tourists. The nicer tables with better service and better people, attract (and almost require) a higher dress code. Some rooms, in fact, do have a dress code.
Bottom line: be comfortable touring the sights and sounds during the day, but as the sun goes down, put your best foot forward in your fashion. You will be much better received.
What to do and see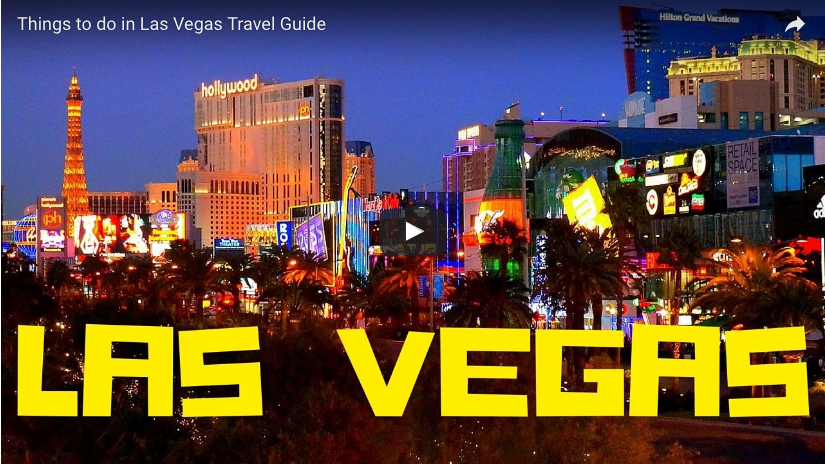 The Motley Fool reports that people spend less time gaming in Vegas compared to before, despite the fact that it continues to receive a high influx of visitors yearly. The decline may be partly due to the emergence of virtual gaming platforms, which come with various bells and whistles to provide people with an experience that would rival what they enjoy in actual casinos, at least in terms of entertainment.
There are many examples of this in the digital world. Popular recreation portal Slingo features virtual dealers managing each round to make you feel as though you are in an actual entertainment center. As a result of the various innovations offered by digital entertainment platforms, hotel casinos are pulling out all the stops to feature events and activities to draw in the crowds to their establishments. Live entertainment is offered on a daily basis by many of the leading casinos on the Strip to try and counter the spiraling losses that some casinos are incurring because of these digital innovations. Take advantage of the top-shelf entertainment while you're there!
Cirque du Soleil has TWO different shows playing on the strip right now, for example. David Copperfield and Chris Angel are also headliners in regular rotation, and there are musicians constantly touring through. I mean, there's very rarely an empty stage in Vegas.
Although, tourists don't just head to Vegas for the casinos. There are also Las Vegas staples, such as The Dancing Fountains at The Bellagio. These are activated every half hour from 3–8pm, and then every 5 minutes from 8pm to midnight. Mandalay Bay is also worth checking out, if only for its large aquarium, which features various aquatic life forms. You can also drop by Caesar's Palace or The Venetian to be transported temporarily to Europe.
You can also head into "old Vegas' which is essentially downtown. Off Fremont Street, you'll find the classic joints like The Golden Nugget and Plaza hotel casinos, and you'll also have more local live music, memorabilia, and mobster history. It's also where you'll find the zip line through the Old Strip. This is definitely something to try if you've got the inclination!
Where to eat

You won't find yourself struggling for somewhere to eat in Las Vegas, because almost all hotels offer grandeur buffets. If living off buffets is too much for you, Forbes provides restaurant suggestions on where to get good food in Las Vegas.
While we're on the subject of food, the downtown district also has The Heart Attack Grill, famous for burgers that keep the American Heart Association up at night – where you don a hospital gown and eat things that may actually give you a heart attack.
In all the hotels and casinos in Vegas, you'll have at least two restaurants. Most newer spots will have a half dozen or more. What is so interesting to me is the fact that eating in Vegas is not as expensive as eating in places like Chicago, Dallas, or New York. For example, Mario Batali's restaurant, CarneVino in the Grand Canal Palazzo (in the Venetian) has prices only about $4 more per plate that many lesser quality steakhouses here in Dallas.
You get to experience very high-end dining at just slightly upper-middle class prices. More importantly, there are two huge factors with fine dining in Vegas:
The variety is incredible. I mean, you can have jaw-dropping steaks at one restaurant, and Cantonese magnificence at another, within the same casino! And each casino offers more and more options!
No matter what you choose, it will be a spectacle. The atmosphere will be ornately decorated, the staff will be attentive, and you'll be transported somewhere special with each meal – at least that's the plan. Everything is simply more experience-focused than any other place on Earth.
Drinking is also complimentary, if you're gambling. You can order nearly anything you want at a poker table and not have to pay for it. Tip very well, and you'll have the most attentive service you've ever had. Also, the liquors are not typical. I was able to get a dram of The Glenlivet 15 year in every single casino bar I checked out. If you're a craft beer kind of guy, your selection is a little more limited.
The Bottom Line
I believe every man should visit Vegas a few times in his life. Once with his best mates so he can experience the sights, sounds, and ridiculousness with the guys. This is the adventure-trip. Visit a second time with your lady and take in the romance of the shows, the restaurants, and the view of Red Rock Canyon during twilight hours. Take on Vegas another time as a local and find out what the area has to offer away from the hustle, bustle, and hedonism of the strip.
I had a good time in Vegas the last time I went, but I also knew what I was getting into. The only two things that surprised me were how quickly they can build new attractions out there, and the sheer volume or people on the strip at night. Good God, that's a lot of people. This concludes the gentleman's guide to Sin City.
One final note: if you go to gamble, only gamble with what you're absolutely prepared to lose… and never chase your money. Ever.
Good luck!
What are your experiences in/of Vegas? Where should I visit next?
Are there any places you think need more mentioning – any stories you want to share?
Leave a comment below so we can connect!