Tips for Buying Top Quality Cigars on a Budget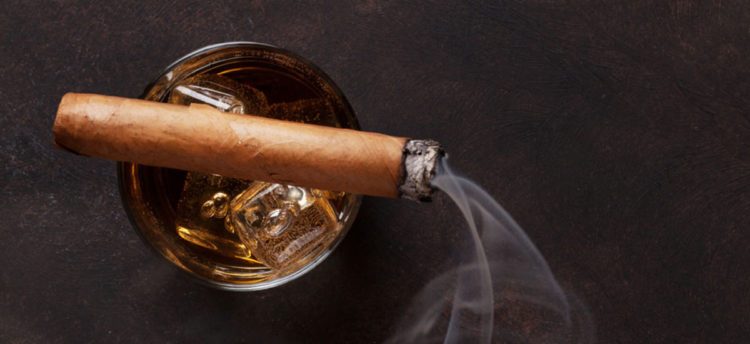 Much to my surprise, I grew up to become a man that likes a cigar or two on a fairly regular basis. I don't know whether it's the celebratory attachment I have with them (new marriage, new baby, new adventure, job well done, etc.), or the camaraderie I get when I relax with my friends and enjoy a few good cigars on Thursday nights.
The point is, I don't know enough about cigars to give any credible advice. But I trust the people in my circles, and after reaching out, I happened to connect to Paul Agelidis (well, his marketing team) for some help in delivering advice you should actually listen to. After landing on the topic of cigars and price-conscious buyers, here are some great tips for buying top quality cigars on a budget.
---
This is a guest post courtesy of Paul Agelidis, the Founder and Owner at Revolucion, a cigar, tobacco and men's gift shop in beautiful Vancouver, BC.
---
Cigars are enjoyable, but what stops many people from trying them out is the cost. Cigars have a somewhat undeserved reputation as an exclusively upper-crust activity. This is likely because so many movies and other media show cigars as something only enjoyed in opulent settings like private club rooms, ritzy parties and other such places.
Nothing could be further from the truth, though. Cigars have always been enjoyed across all segments of society, and there's nothing to stop anyone at any budget from enjoying this activity. That's not to say it won't require an investment — you'll need some good tools to start — and developing a proper cigar-smoking technique will probably ruin a few cigars before you get it right.
After you get the basics down, here are some ways that you can control a tight budget while still enjoying cigars like a true hobbyist.
Learn to spot freshness
If you're shopping for cigars that might be on sale or special clearance, you can still make sure you get the finest from among the cheapest by teaching yourself to spot the freshest cigars. Make sure you choose cigars that aren't too dry, and that don't have any signs of discoloration or mold. Always pay attention to the smell. Dry cigars are prone to many problems, such as bad flavor and fast burning, but you can usually smell the dryness if it's gone too far. It's the same sort of smell that leaves give off in the fall. A properly moist cigar will smell pungent and earthy like fresh soil.
If your only budget options are improperly dried — some cheaper cigars aren't stored as effectively as more expensive ones — you can slowly reintroduce moisture back to them. Put them in a solid box and leave them in a damp location, such as a cellar, for a week or so. Rotate them every day, and by the end of the week, they should be back to their full flavor.
Keep a notebook of your favorites
If you want to save money on cigars, but still have an amazing experience, you can do that by curating the best cigars that are available within your budget. As you experiment with different options, create your own tasting notes in a personal cigar journal. When you find one that really stands out from the others, add it to your list of top cigars. This way, you can always at least be sure that you got the best value for whatever amount you're spending.
Once you've found a standout favorite, you can save even more money by buying it in boxes instead of individually. You can also keep a list of cigars you like that sometimes go on sale so that you can grab them as soon as they're discounted again.
Subscribe to reviews you trust
Another way you can protect the value of your cigar purchases is by trying out different reviewers until you find someone you can trust. You're going to spend a lot of money hopping around different releases when you just get started with cigars. You'll save a lot of money on experimentation if you can find someone who can show you a shorter path to the tastes you crave the most.
You can find cigar reviews in many places, both online and offline. To begin, search magazines, podcasts and social media to find dedicated cigar reviewers who have a good following and a sterling reputation.
Save money by being ahead of the rest of the market
Once you've found some reviewers you can trust, you can save even more money by moving ahead of the rest of the cigar market. When reviews are released that reveal more humble cigars to be having an amazing year, make sure you buy them at your local store before there's a rush that raises the prices.
If you really want to become a cigar aficionado, you can monitor the news and weather conditions in tobacco growing regions, and apply your insight to whether new batches are going to be good or worth their usual price. Whether you're looking for special deals or bulk deals of the best, you're going to keep your budget under control by being ahead of the market.
Enjoy an affordable hobby
With these guidelines, you can easily enjoy a cigar hobby affordably. Cigars can definitely be a saver's hobby if you're willing to check for freshness, take the time to wait for great deals, and get the education you need to know when the market is going to be at its best.
About the Author:
Paul Agelidis has been the founder and owner of Revolucion, a Canadian cigar, tobacco and men's gift shop in Vancouver, since 2005. For the last decade Paul has worked very hard to become an expert in tobacco products, men's care, travel & accessories, body & bath, and gifts & home.
Prior to 2005, from 1997 – 2005 Paul worked in the wholesale cigar industry and travelled to the annual cigar trade show (Habanos Festival every February). He loves to share his tips with others who are looking to achieve a complete lifestyle with the finer things in life.
Do you have a favorite cigar? I've currently been enjoying the creamy Particulares #1.
What do YOU look for in a cigar, or, what do you think about cigars in general?
Share in the comments below so we can connect!