How to Protect Your Future While Living in the Moment
There is a constant struggle between trying to prepare for the future and trying to live in the moment like an adult. On the one hand, you never know where life is going to take you, so you want to live in the moment and be as present as possible, but there is no way to tell when your time here is done. It sounds harsh, but it's woefully true. That's why finding a balance of living in the now while taking steps to prepare and manifest your future is critical if you intend to become a master of your own life.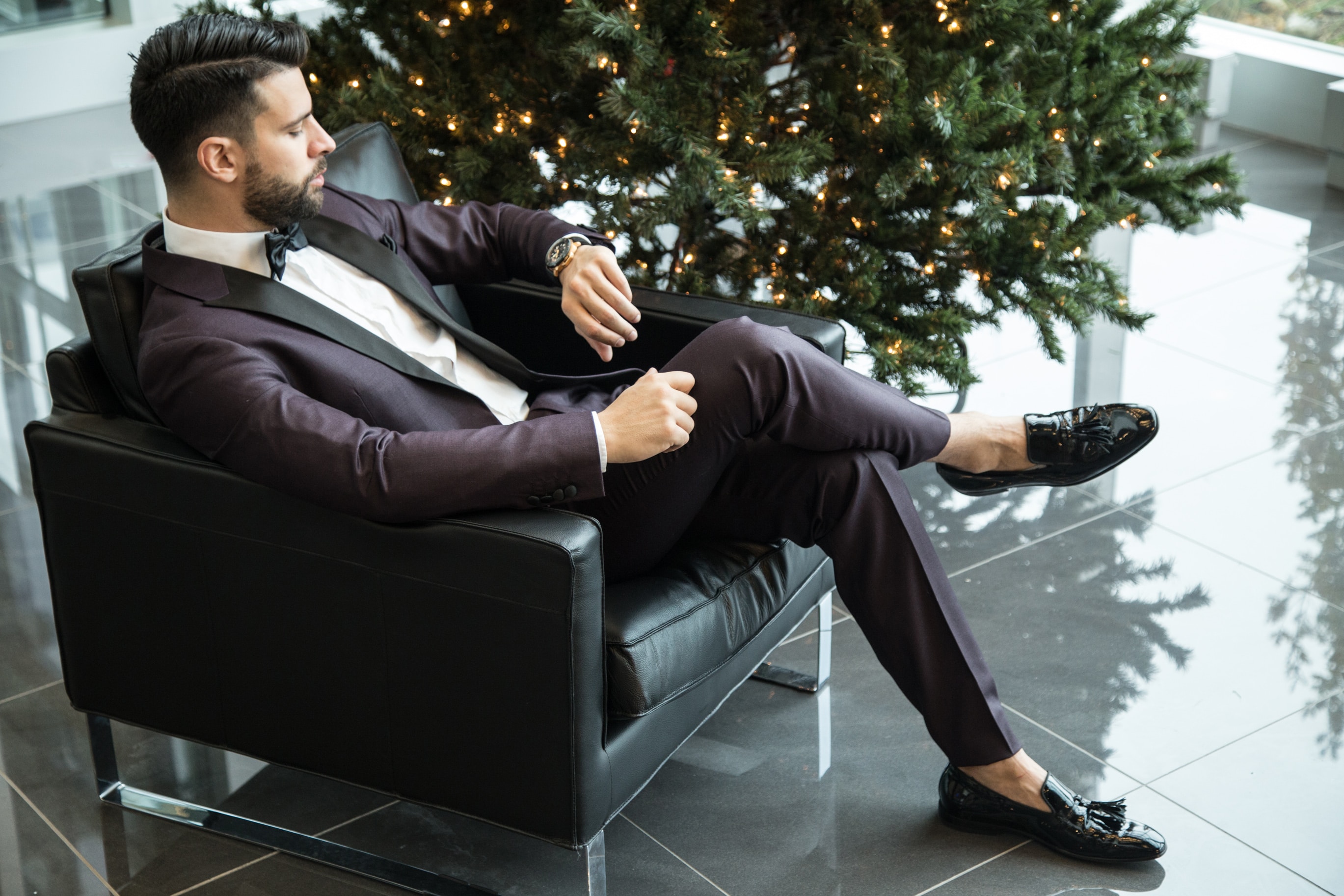 Be selective in your relationships
We're inevitably going to experience many different types of people throughout our lives. Whether they are defined as romantic relationships, friendships, family members, or colleagues, there are always going to be people who affect you in a variety of ways. The path to a more fulfilling life requires you to take a look at all these various relationships you maintain and see what actual value they are bringing you. To protect your future, you need to surround yourself with others who won't act as roadblocks in helping you reach your goals, but instead, proactively support and aid you in the process.
Now, this is where the whole 'living in the moment is important' concept can sometimes be misunderstood by people. You don't need to surround yourself with boring people or completely cut yourself off from people who you don't see in your life forever. It's more about finding that balance—understand that certain friendships can be just causal relationships in which you enjoy the presence of each other. Recognizing that and also aligning yourself with a stable core of people will allow you to continue to grow your relationship circles while removing the pressure to spend time with those that do not bring you energy.
I have a small handful of friends in my circle that are perfectly casual friends. We like grabbing occasional drinks and catching up, but are fundamentally opposed to each other in the way we see the world. We don't really agree on the way the world works, but we enjoy telling stories and being present, so we simply don't venture down any serious roads.
My true inner circle is made up of entrepreneurs and ridiculously hard working people. We share a certain work ethic that's only compatible with people pursuing big goals. Surrounding yourself with people that push and pull and challenge you to become your best self and reach your big goals is the name of the game for me.
Financial freedom… now?
Here is another area in which many gentlemen might find themselves struggling to find stability. While it is understandable that you'll want to ensure you have plenty of money set aside for the future, it's also important to allow yourself some indulgences now. Walking the fine line of being responsible yet permitting certain financial freedom can be difficult to digest. The way around this is to set both long and short term financial goals for yourself.
So while you've probably heard about "mindful spending," take this idea with a grain of salt. If something doesn't feel like the ideal purchase at the moment but has the ability to set you up for more opportunities in the future, it might be a worthwhile investment. Being aware of your spending throughout the week can support your financial management responsibilities while allowing you to productively invest in your future by keeping focused on your end game. When trying to live in the moment like an adult, you want to be present, but you're also prepared for the multitude of tomorrows that lay before you.
One way to allow yourself financial freedom in the future while being observant of your shorter-term intentions is with life insurance. Look, you might be thinking: how is picking out a life insurance policy considered living in the moment? While it might not be the most engaging way to protect your future or spend your time, it doesn't have to be frustrating.
Like most things in life, you can actually get a ton of help online from experts who basically do the work for you and provide you with answers. This kind of help is even easy with choosing life insurance coverage. Plus, nailing this step in adulting will also give you peace of mind knowing you're securing your future as well as protecting your loved ones should they need this. It's crazy to think almost half of Americans don't have coverage.
I've actually got a new podcast episode coming out soon with a friend of mine in insurance. We'll cover basic policy stuff, what you need to know, and his story of getting swindled out of over a half a million dollars. Stay tuned for that episode later this Spring.
Similarly, start taking control of your financial health by becoming more organized about current and future spending. Task yourself to:
Work to improve your credit score – Here's a recent episode on that
Review and manage debts
Update security and passwords to accounts
Research profitable investments
Set realistic budgets
Essentially, gentlemen, this is the secret to having a good time with your friends, but also having your shit together. Being fun but broke isn't fun. Doing the work to set yourself up with some financial acumen is always a good decision. It might not make you rich, but it will most certainly keep you from going broke.
Invest in quality items
You've heard the saying, "dress for the job you want, not the job you have." That's because our outward appearance can actually influence how we act and feel. Investing in a quality suit not only sets the standard for the type of people you want to attract in your career path, but it also exudes confidence. A well-tailored suit or quality dress socks can be seen as an investment in your future as it shows your commitment to yourself and encourages you to feel more self-assured in the moment.
Quality doesn't have to mean exponentially more expensive either. Yes, it will probably cost you more initially (still not excessively), but the reliability, durability, versatility, and craftsmanship will make sure that item performs better and longer than its cheaper alternatives. In all things fashion, I advocate fit and construction over everything else. An off-the-rack Loro Piana coat is beautiful at $5800 at Nordstrom, but it probably won't fit you as well as a tailored version from someone like me (for half the price too).
The same holds true for other recreational products or activities, like purchasing a fine whiskey and cigars. Spend the money making sure your garments, watches, and whiskeys are exactly what you want – tailored to your tastes and beautifully put together.
Also, take a moment to reflect on where you want to go. People often tell you to look at what your role models are doing that you currently aren't.  Challenge yourself further to see what type of things they surround themselves with that contribute to their immediate and long-term success and try to implement some of those things into your own daily routine.
Closing thoughts: are you doing any of this right now? If not, there isn't a better time to start than now. Notice the trend here—don't hesitate to give yourself the opportunity to be great now in order to set yourself up for an even better tomorrow. You won't have to sacrifice your happiness today to get where you want to go.
Is how you're preparing for your future holding you back now?
What ways have you found a successful balance between the two?
Leave a comment below so we can connect!