How to Start a Business that Doesn't Fail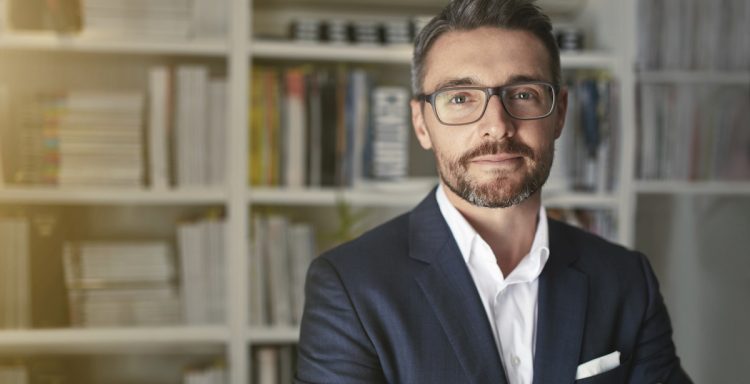 AKA: Avoid the Overwhelm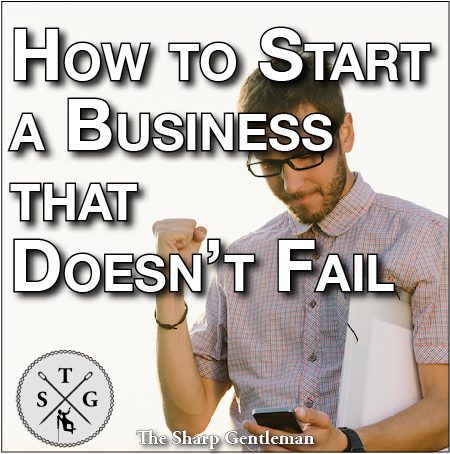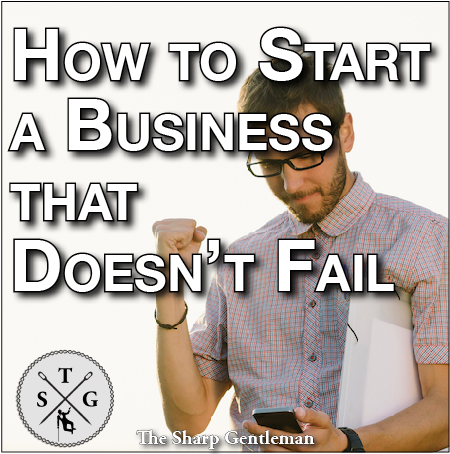 I was recently having a conversation with a friend of mine about entrepreneurship and the changing landscape of business success these days, and I discovered a few coaching moments I want to share with you. He's an incredibly hard working guy and it shows in his business and brand. He is the first one in and last one out of the office seven days a week. He's created a culture of innovation, creativity, and hard work in his company.
And he's completely overwhelmed.
Success in small businesses comes in waves. The tide rolls out and you're left with a dry shoreline which makes it even harder to keep your ship afloat. Some days you feel like throwing in the towel, right? Then a big wave comes in and signals a rising tide. Everything rises, you switch gears and it all begins to fall into place. Prosperity again! The cycle continues indefinitely.
Too many entrepreneurs fail because they grow exhausted of the cycle and the overwhelm. Taking a few pages from the hundreds of books in my library, I want to share five keys to reducing your overwhelm and improving your success. Essentially, in this podcast I want to show you how to start a business that doesn't fail – or change your current business situation so it stops failing. [remember to Subscribe Here]
Show Notes
Entrepreneurs most often fail from exhaustion. It's not a lack of effort or knowledge or connecting with the right people – it's simply being stretched too far beyond their capacity to deliver. Not limited to product or service delivery, they can't manage the schedules, lack of sleep, commitments in/to their families, and their own definitions of success. The gap between how they think it should be and how it actually turns out to be is often too big and disheartening for fresh-faced entrepreneurs to handle. This is a damn shame because this is preventable.
There are a million ways to help make your small business better and stronger and longer-lasting, but I want to focus on only five right now. I feel these five will show you all how to start a business that doesn't fail – giving you the freedom you're actually looking for but probably not getting as your own boss.
1. Know Your Role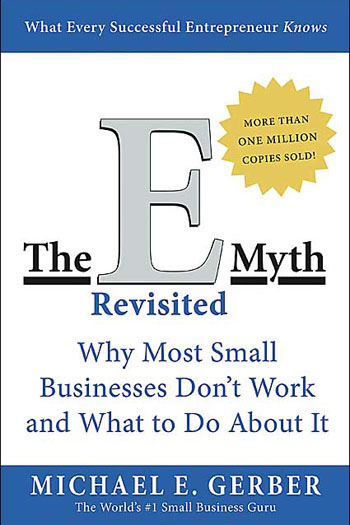 One of the most pivotal books I've ever read is The eMyth Revisited by Michael Gerber. It this book (which I believe is paramount to your success and wellbeing), Gerber hits home the truth that all entrepreneurs automatically start out in the three main roles of their business: the entrepreneur (big picture/visionary/sales), the manager (operations/finances), and the technician (doing the work). Until you can discover what role is truly your sweet spot, you will be exhausted trying to keep everything running by yourself.
Using an example from the book, let's imagine you're a baker. You love to bake cakes. Incredible cakes. You, my friend, are the Ace of Cakes. You've spent some time working as a baker in other places and you're ready to launch your own place. You get some capital together, get a small shop with a kitchen and front counter, and open for business. Good for you!
Soon after, you realize there's a lot more to it. You have to go out and market yourself. Networking meetings must be done. Chamber events maybe? Online presence is critical. You hire a couple of additional hands to help with your baking and new orders. They need to be paid. You need manage the payroll. Then there's new customer calls and special requests. Then there's catering requests.
Suddenly, you're getting to the shop at 5am and leaving to go home at 11pm. Your home life is suffering. Your sleep is suffering. You're exhausted and you feel like a slave in your business. At least as a baker with another company you could go home on time every night! You consider closing up and going back to being an employee. "Being an entrepreneur just isn't for me", you think.
Stop. Don't Quit. Define your role and hire the others.
If you're happiest when you're doing the work IN your business, you're the technician. You're the one that wants to make the products or do the services your company promotes. If you like making sure your staff is happy and efficient, and you love looking at the numbers, constantly evaluating what makes everything tick and come together, you're the manager. You shine in the day-to-day operations of the business. You don't want to be making the sales, rather, you want to handle the customer experience after they've already said yes. You're a project management guru.
If, however, you're like me, you want to be the face of the brand. You want to work ON the business. You want to be the one going out and drumming up business, talking with people, and connecting. In my business, I'm in my sweet spot when I'm the connecting entrepreneur. I shine most when I'm out meeting new people and helping them discover details in their bigger picture. I'm a big picture guy. I now have systems and support in the areas that aren't my strongest. It allows me to focus my personal efforts in the areas where I naturally shine and where I have the most fun.
In your business, define your personal role. Are you better as the entrepreneur, the operations manager, or the technician? Once you figure that out, write job descriptions for the roles in your business. Even if you're a one-man-show like a consultant or coach, write position descriptions for the three different roles you have to play. This kind of clarity will help you explore systems and support structures to help you reach your goals in the roles you're not successfully tackling.
From this place, I have hired help in managing my finances, marketing messages, and even small promotions. I get to focus on meeting new people, designing new products and solutions, and helping my clients become the men they were born to be. Most importantly, I sleep soundly at night because I'm no longer burning the candle at both ends.
2. Focus on Brand Purpose and Position
Many entrepreneurs launch their companies without first focusing on the purpose and position of their brand. Let's assume you are a new software company that specializes in a CRM platform. There are dozens of them out there (possibly hundreds), but yours is the best. Why? What's the vision of the company? What's the mission? What are the values your company showcases to the customers and employees? What's the purpose of your brand and where do you need to be positioned in order to not only reach your company goals, but to acquire raving fans and ambassadors as well?
"The commodity isn't important – the way the customer feels about it and its delivery is."
There will always be companies out there that offer a product or service that's nearly identical to yours, but their success and your success are not mutually exclusive. They are not a threat to your business when you know your mission, vision, purpose, and position. The best examples of brands that are doing it right and those doing it wrong can be found on Kickstarter. Brands that know who they serve, how they serve, and why their culture and experience is worthy of your support are killing it and getting fully funded, while brands focused on just the commodity they offer are being left empty-handed.
Get to know your customers and what they value. Position your brand to resonate with those values, and serve them purposefully. You'll soon discover that being everything to everyone is not how to start a business that doesn't fail. Instead, it's a straight shot to exhaustion.
3. Consistency is Key
If there's one thing you hear most consistently in business coaching and consulting, it is this: Consistency is key. It's not the big actions that create a whirlwind of change, it's the small actions taken consistently over time that do. No one thing has the power to change the face of your business (or your life) if it happens only once.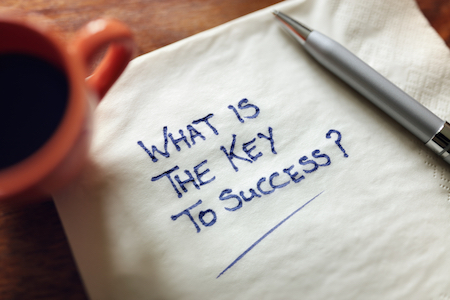 Imagine you've just been to a workshop with a gifted inspirational speaker. You are fired up! You walk out of that workshop ready to take on the world, change your business, change your marriage, change your life – and you're convinced you'll stick to it and make it happen. Fast forward 30 days and you've done 2% of what's necessary. What happened? You were so fired up and walked away certain that the rest of your life was going to be different because of this one life-changing day!
A one-time-thing is not consistency, and consistency is key, remember? If you participated in a workshop every Friday and took one small action each day toward reaching your goal for that workshop, you would start crushing your goals. You would remain fired up, which would help you stay consistently inspired, which will motivate you to take actions and move forward.
Look, it's not rocket science. It also doesn't have to be overwhelming. Make a list of the actions you can take and how consistently you can do them. I know I cannot (currently) make more time to send more emails and post articles than once every other week.  I also know I cannot commit to making 100 calls each day for business, but I can commit to making 5. I can't spend all day on social media, but I can afford 30 minutes each day. It's all about taking steps (even seemingly tiny ones) each day toward your goal. That consistency is irresistible to Momentum.
4. Create Your Cabinet of Advisors
Surround yourself with an inner circle of advisors and thought partners to help you discover things you may not be able to see from your perspective. This is why the President has a cabinet of advisors. Each one represents a different sector and perspective, and provides insight, data, and suggestions so the President can make sound decisions going forward. You need that, whether you know it or not.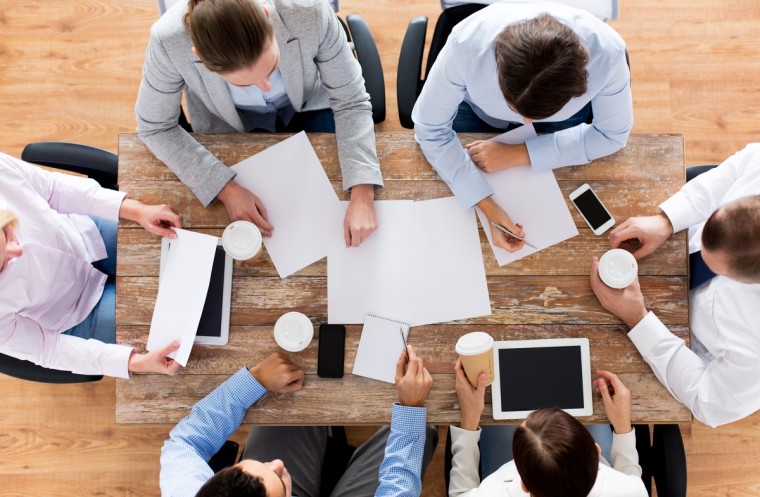 When you don't know that you don't know what you don't know, you're in trouble. When you know you don't know what you don't know, you're in the right place to learn. I know that's confusing to read, so let's break it down a little more with an example.
John owns a plumbing company. His father is a master plumber, he's a master plumber, and he's got a business that's doing well enough, but isn't breaking any records. Believing "if it ain't broke, don't fix it" he doesn't notice the gap between his current success and his potential success. This isn't a big deal until a competitor's company starts taking away his business.
The competitor is Ray and his plumbing company does the same thing John's does, but Ray is aware he doesn't know what he doesn't know, so he's always hungry to learn new ways to expand. He created an inner circle of advisors and they meet monthly to share stories and ideas to help each other grow. Their perspectives help Ray tackle new promotions, acquire new customers, and lean out his processes, saving him time and money. Ray's awareness and hunger make him exponentially more successful than John. It won't be long before John's bottom line is in trouble.
Gather together an inner circle of leaders and influencers and create a mastermind group. Make it a priority to share your business ideas, success, and failures with each other, and provide feedback. I promise you that any struggle you may experience in your business has already been felt and conquered by someone else. Find those people and open a dialogue for answers. Strength in numbers, my friend.
5. Measure and Adjust
Just like the example of John's plumbing business above, you don't ever want to be in a position where you aren't gathering metrics and measuring your progress. Moreover, you never want to be so set in your ways that you can't adjust to the changing market trends.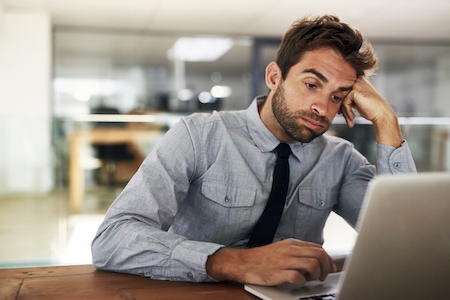 You can't modify what you're not measuring. Every step you make in your business can be measured. Whether it's sales, calls, website visits, email open rates, enrollments, consultations, bonuses, listings – the options go on and on. Write them all down and track your progress. The best way to find the weak link is to track what happens when you apply pressure to the entire chain. Label and track each facet of your business as a link in a big chain. When you have enough data, you'll clearly see where your gaps are, and can make the necessary adjustments to fix them.
I used to have a trainer at my gym who knew we all needed to eat better to reach our goals, but never told anyone what to eat (at least not for the first two weeks). Instead, he told you to eat whatever you thought was healthy, and if you needed to cheat you could. All he asked was that you write down every single thing you ate. After a week, you started to understand that your diet was in trouble. After two weeks, he gave you a plan, and reminded you that cheating was possible, but you HAD to write it down.
After a month, nobody cheated because nobody wanted to write it down and share it with him. He instilled in all of his clients that they're in charge, but they can't correct things they can't confront. In today's ever-changing environment of trends and emerging technology, it's imperative we record and track the steps we take toward our goals so we have a way to see what's working and what's not. We can add new processes, apps, or staff along the way, and our roadmap helps us determine which is most important every step of the way. That's how you start a business that doesn't fail.
Have you read any great books on business and success? Definitely share them below!
What's your biggest takeaway from this post / podcast? What role do you feel is your sweet spot?
Let me know in the comments below! And remember to SUBSCRIBE to the podcast!