The Gentleman's Guide to Building Passive Income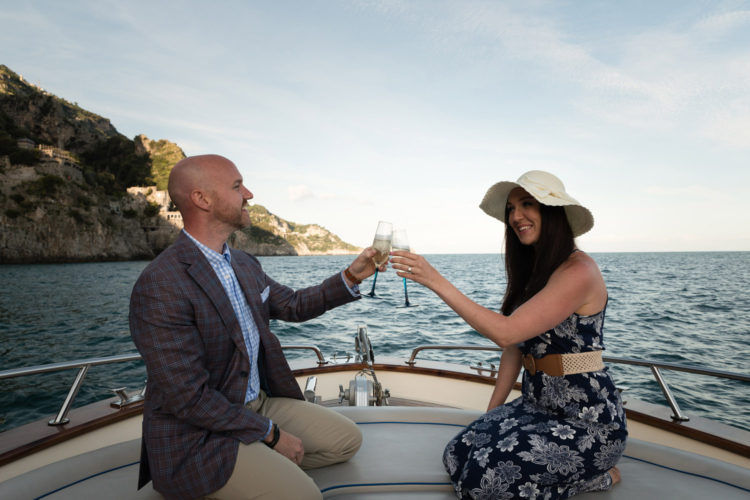 Gentlemen, while we all love (or try to) what we do professionally, we need to be aware of the changing economic climate and come up with a different exit strategy. Gone are the days of working for a company right out of high school, being paid well, promoting to the top, and retiring comfortably with a pension and benefits at 65. Nowadays, people are changing careers more than ever, and realizing that job security isn't something you can rely on, you can take action now so your fortune isn't at the mercy of a corporation later.
Unless you've been living under a rock, I'm sure you've all seen the ads and internet infomercials pitching you opportunities to make passive income online. Clickbait headlines that promise to show you how to "make $1200 a week from home" have us both disgusted with the deception, and hungry for that kind of money & freedom. I know how it feels because I have joined programs, sold things I didn't believe in, bought into opportunities that weren't what they promised, and came out the other side.
Look, we all want a way to make more while doing less, right? Passive income is the vehicle to allow that, BUT –and this is a big one– they aren't going to make you rich overnight, and they all come with their own shortcomings. In this episode (and article), I'm going to cover the 5 main channels for passive income and what you need to know going in.
I'm also going to share what I've done and what I currently do in an effort to show you how to make passive income each month. It goes without saying (even though I'm saying it now) that some of the links here are affiliate links and I will make a small amount of commission should you choose to use them and purchase something. We're pulling back the curtain, right? Let's do this.
Take a listen and let me know what you think in the comments below. [Subscribe Here]
SHOW NOTES:
One of the very first things many people visualize when they think of passive income is get-rich-quick internet marketing schemes and cheesy videos with dudes washing their Ferraris in their mansion driveways. This stuff is just the worst. Passive income is simply revenue generated from an established system that operates without action – Essentially, build it now and let it pay you after you stop working on it or for it. There are two main ways to begin earning passive income, and I call these the hard costs:
A monetary investment up front (lending clubs, real estate, stock market)
A time investment (you have to work you tail off before it begins to pay – online course, ebook, network marketing, etc.)
Essentially, you have to sacrifice a little startup capital or time to create a system that will allow you to retire from the grind. Let's begin with passive income opportunities that begin with a monetary investment up front…
1. Real Estate (rental property)
One of the biggest draws for real estate is the money to be made. If you've ever seen a $20k commission check from a realtor, you know that, "holy crap, I want to make that kind of money" feeling. The dark side of the business is how much time realtors give up to make the sale. Calls and texts all the time, being at the mercy of your buyers or sellers, and competing with the droves of other realtors out there. Where the passive revenue model comes into play is with rental properties.
You don't need to be a realtor, you just need one to help you get what you want. Purchase one or more properties and open them up to tenants for rent. It seems simple in principle, but execution is a little more expensive. You will want to make sure you have adequate capital to cover your mortgage(s) in the event that tenants don't pay, and enough for repairs and maintenance – One of the best parts of being a renter is not having to purchase a new water heater, roof, or air conditioning unit… that's the landlord's job.
If done correctly, you can keep your mortgages low and your rents competitive, delivering revenue month after month while you do other things. Keep your homes in good shape, and good tenants in them, and you'll have predictable income for decades. I love this concept and wouldn't mind having a few rental properties myself one day.
2. Investing (peer-to-peer, crowdfunding, angels, stocks)
Back in the late 90s and early 2000s, financial seminars were filled with regular people learning how "they too can make money from their stocks like the pros do" – and many speakers and gurus promising big returns on small investments. They talked about "covered calls" [a term used in options trading] and spending a little to make a lot. The stock market can be a fun place to play and it can also be the stuff of nightmares if you don't know the rules. With good financial principles (or an advisor that knows what he/she is doing), you can turn a profit by letting your money make money. There are other options for individual investors too.
Peer-to-Peer Lending is a great way to get your feet wet in the financial investments arena. In this avenue, you can use your own money to invest in the loans and ideas of others. Similar to Kickstarter in that multiple backers come together to fund a project, this is all done for a financial return, not the delivery of a product. For as little as $25, you can invest in loans across varying degrees of interest rates. Sites like Kiva use these loans for local residents in third-world countries to acquire things they need to grow (an extra goat for a farmer in Mozambique will help his family earn $5 more each week, for example). Modern versions include Prosper and LendingClub.
Personal Investing (stocks, funds, bonds) I personally use a little app to build savings for small projects like vacations, travels, fancy purchases, etc. My favorite app is STASH. If you click that link (especially on your mobile browser), you'll get $5 added to your account to get started. You can choose your type of investing, the industries you like, and even create automated deposits so your stash grows. To date, my account is up 11.27%. Again, it's not something that will make me rich, but it's growing each month and eventually it could make for a nice down payment on a new car.
If you have a large enough investment, you can really start generating returns that allow you to live. In the grand scheme, there are really only two models of investing: for growth, and for cash. In growth investing, you can paying into the system to generate returns that are reinvested into more stocks. This builds your portfolio and helps you create a large "nest-egg" that you can use later. In cash focused investing, you are investing in stocks that pay dividends each month or quarter. With a large enough principle, these dividends can equate to hundreds or thousands each month. A good financial advisor can help you find the position and modality that works for your goals.
Now let's focus on the opportunities that either have no cost or a cost so nominal it isn't worth mentioning.
3. Licensing your product / app / books / programs, etc.
The name of the game here is brand recognition and content creation. You can make passive income by writing a book and selling it through your website or Amazon. You can create a video program and allow people to enroll into for money. You can create an app that does something people want, and charge for it. The idea here is to create something that other people will pay for without you having to be involved in the sale or distribution. If you wrote a book and someone purchases it at 3am, you don't have to be awake to take the money, deliver the book, or provide additional support. You wrote it and now it pays you every time someone buys it.
The downside here is that YOU have to create the product or service. It is very front-loaded, meaning you'll be doing all the work without a return in the beginning. If you know how to create valuable products and can put them in a funnel that's well executed, you can make plenty of money on the internet with your own material.
I have to offer a word of caution though. Simply writing a book and putting it for sale on the internet does not make you an expert, guarantee sales, or guarantee a following. You have to spend the time building your brand, your expertise in the eyes of the public, and your credibility. Once people know who you are, what you stand for, and what you can provide them, they'll be primed to purchase what you offer.
4. Affiliate Marketing + Deep Linking
Going right along with building your own product offering, affiliate marketing is another way to make sales from your website and social media posts while you sleep. In affiliate marketing, you're a sales affiliate for other businesses and make a commission [2-25%] on each purchase made using your unique link. You can help others get what they're looking for by suggesting products you know they like and sending them a link to get it – especially if it's an Amazon link.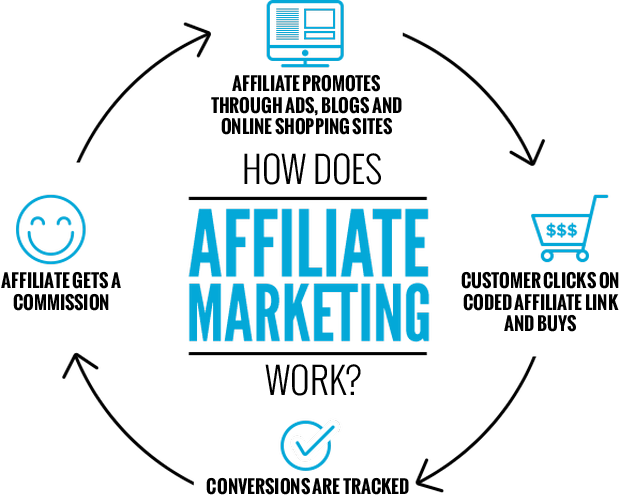 Deep linking is what happens when you point to a specific product (rather than simply the homepage), but in this definition, it refers to the amount of links you are generating and sharing. You want your reach to go deep and wide so more of your links get exposed to potential buyers. Some affiliate providers offer cookies that can last up to 90 days. That's amazing.
Shareasale and Amazon are two of the easiest to begin using. You can also use sites like Rakuten LinkSynergy, Clickbank,  and Commission Junction to become an affiliate of different brands and products you can sell to your network. You will want to decide what you want to represent and stay true to it. If you are health and wellness person, being an affiliate for Coca Cola isn't congruent with your personal brand and your audience knows it. They won't click those links and they won't purchase anything.
When you have a few hundred links out there, and you're consistently sharing more products and links to sales and offers, you can begin drawing in sales. It becomes more passive when you are getting paid on links you shared months ago and people are still clicking them. With enough affiliate partnerships and the right marketing strategy, you can create a passive revenue stream that generates more than enough to leave a full time job. It can't happen overnight, but it can happen. I currently use Amazon, Shareasale, Rakuten, and several other direct companies. While it's not a huge swath of monthly cash, it's fun to make it happen.
5. Network Marketing / Direct Sales
By far, one of the most popular and prevalent forms of building passive income is through network marketing opportunities. These companies offer the ability to make commission on your personal sales and the sales of others beneath you. You earn passively when those under you make sales. The real draw to these opportunities is the residual model.
Many of these companies offer their products on a monthly "auto-ship" program. This required monthly purchase is the necessary income the company needs to issue commissions on a regular basis. You can make revenue by enrolling others to be on your sales team and you make money off your individual product sales. Now, there are different compensation plans out there with different cycles, tiers, and language, but nearly all of them pay you at least on your enrollments (new team members) and personal volume (your sales).
I've done several.
I began representing an internet company back in the early 2000s. I went bust with it because I didn't care about what we offered. I moved onto a health and wellness company and lasted another year before throwing in the towel. I joined another health and wellness company and left that one six months later. These other companies will remain nameless because I don't need to drag old news into the mix.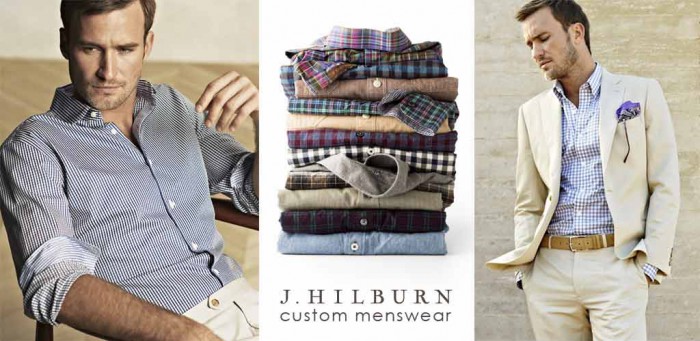 Currently, I am involved in two direct sales / network marketing companies and will probably be with them forever.
J. Hilburn – custom and made-to-measure menswear [the best tailored menswear on the market]
Direct Cellars – A premium wine club that doesn't require you to host parties or blow up your social media
These two are good fits for me because they are inline my personal brand of luxury curation and "best things in life" mentality. More importantly, they have one huge advantage over all the other companies out there:
You do not have to explain how to use the product.
Seriously, I cannot tell you how many times I had to explain the proper way to use my health and wellness products to people. They wouldn't mix the shake well enough, or they wouldn't take the pills at the right time, or they'd mess with the dosage… and then blame me or the product for not working to their standard.
Menswear is custom clothing. Everyone knows what to do with it – wear it.
Wine is delicious and everyone knows what to do with a bottle of wine – drink it.
Moreover, J.Hilburn is 100% commission and non-residual, so my commission resets to $0 every month, and the wine club is residual. The membership dues to receive your wine each month pay a small commission to me. It's not a lot of money in the beginning, but get enough people to join the club and enjoy monthly wine, and you can make a formidable amount of money.
If you're interested in learning how you can get your wine FREE, message me.
If you want free wine AND make a little money as a side-hustle, message me.
Yes, that's a shameless plug. No, I'm not sorry. Look, we're all trying to build something better, right? We have to hustle and flow and learn and grow. You have to put in the time and effort in ANY of the endeavors I've listed here in order to see the fruits of your labor. If you never ask for the sale, how are you going to get it?
Remember, there are a thousand ways to make money on the internet these days. You can do almost anything. Find a way that speaks to you and your personal brand and chase it. I found clothes and wine make me happy [and make me money] so I chose those. Regardless of your choice, understand that it will only be as successful as the amount of effort you put into it.
Remember two things:
Profits are better than paychecks. Always.
Build it now so it pays you continually. If you build once to get paid once, you will be building forever. That's no way to be free.
What are YOUR resources for generating passive income?
Are there any you think I missed – any categories that belong but aren't listed here?
Share in the comments below so we can connect!