Best Budget Men's Watches
This may upset a few of the watch puritans out there because we're actually going to talk about the best budget men's watches for around $100. Some circles of timepiece aficionados believe a 'budget' watch is below $1000, but never less than $500. That's a wonderful watch budget to have, but we're going to dip a little lower on the expense report and check out some small to mid-budget watches that give you the look and feel you want, without the additional zero at the end of the price tag.
First thing's first – why such a price gap?
There are three main reasons for price gaps in watches: Origin, Movement, and History. The watchmaker's country of origin is the first variable in price. Swiss watches will garner the most expensive price point, followed by German and then Japanese. The cheapest of the manufacturers is China, but that doesn't necessarily mean it's terrible quality, however.
The second line item is the movement – meaning automatic or mechanical, or quartz. This is above and beyond, the biggest factor in pricing. Swiss watches with quartz movements can be pricy, but a Japanese watch with an automatic movement can be just as expensive, if not more. Quartz movement is simple, battery-driven technology, and automatic or mechanical movements are those that do not have a battery and rely on winding, solar, or gyro-driven energy.
The final piece in this 'timeless' puzzle (that's my one and only time pun, I promise), is history. How long has the watchmaker been around? What kind of reputation has the brand created, and over how many years? Rolex has been around forever, and its reputation and history allow it to remain on top. In most cases, the older the brand, the pricier the piece. This, of course, is only a general rule, as there are exceptions like Casio and Timex that continue to have low prices even after decades in business.
Now that we have a little education, let's look at the options.
MVMT ($85–$125)
MVMT Watches (pronounced movement) are relatively new to the watch market. They launched in the summer of 2013 and became the second-highest crowd-funded fashion startup on Indiegogo. The designs are simple and elegant, and don't weigh down your wrist or your wallet. Offering classic looks in black and white face dials, paired with black or tan leather, or black, silver, or gold steel bands. The watches are a wrist-dominating size at 45mm in the face and 24mm in the band, so it should command looks if you've got slim arms and wrists. My personal favorite is the black face with tan leather band (pictured – $89).
INVICTA ($54–$129)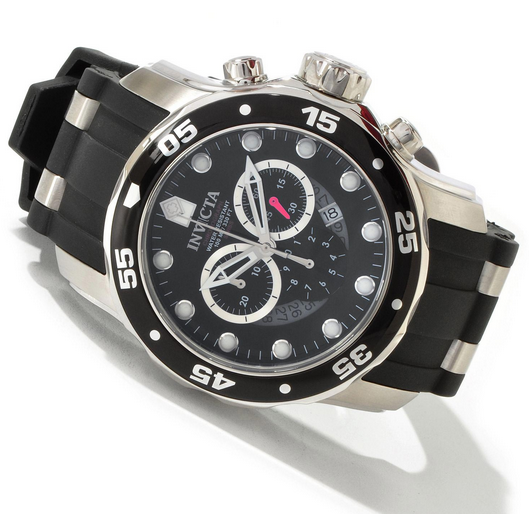 Invicta is a very popular brand among corporate freshmen because it gives the look and bells and whistles of the expensive guys, but at a fraction of the price. If you've ever been to a Costco, you've seen the bright yellow boxes in the jewelry case and unmistakeable appeal of the affordable price tag. They're hard to resist and are workhorses. The Amazon reviews will tell you all you need to know about whether an Invicta is a good investment – hint: it is.
The watches range in diameter from 39mm to nearly 60mm, but most sit right around 43-45mm. A word to the wise regarding the pricing: don't purchase any Invicta watches from places like Overstock because they're priced much higher than Amazon or other retailers.
CITIZEN ($80–$400)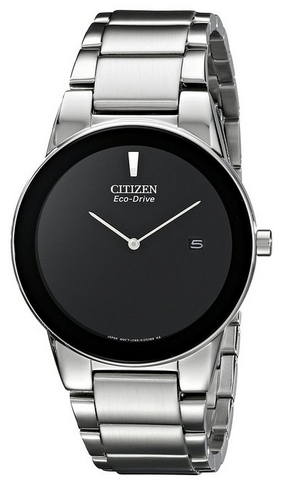 Okay, so Citizen watches can get into the higher price brackets for gents on a budget, but that doesn't mean you should count them out. In fact, Citizens can be pretty affordable if you're looking for something simple and elegant.
This particular model (pictured on the right) is an absolutely brilliant choice for its classic and subtle style – and that it looks like this Movado at a fifth of the price. At 40mm and a 23mm band, this model looks smooth and fits well into nearly every social situation.
With the Eco-Drive system, the watch never needs a battery and harnesses its power from almost any light source. As a mechanical watch, this is an incredibly affordable option. It looks like it should cost a lot more than it does. That applies for most of the Citizen lineup.
Kenneth Cole ($45–$700)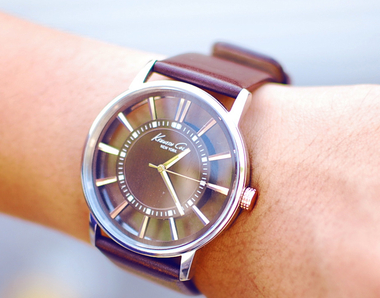 Kenneth Cole watches may not be what you'd expect on a list like this, but as a proud owner of one (picked up at an outlet store for less than $50), I have to suggest it. There's quite a large selection at discounted prices all over the place, so don't feel like you have to spend a lot to get a lot. Most of them can be had for around $100, but you'll still find some in the 300s, and even a handful above that.
Anything above $700 should be spent on a luxury brand instead of a budget-buy, at least in my book. It's a basic quartz movement watch, and it's from a clothing company, so you get simple and reliable function, and the style of a big name fashion house.
ORIENT ($100–$300)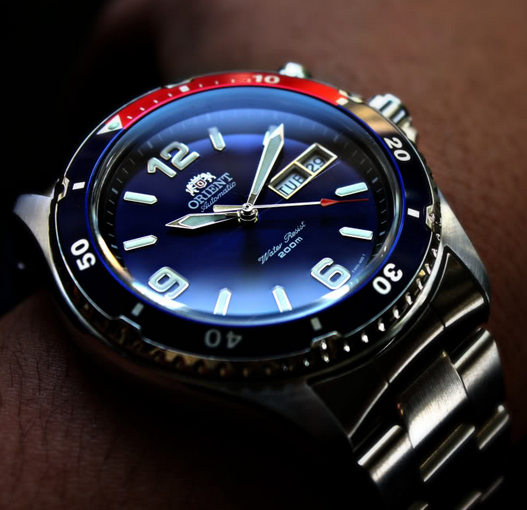 By far, one of my favorite budget watches is Orient. In fact, this is my go-to watch for everyday events. Sporting a Japanese automatic movement, the watch has a gyro rotor built in that winds itself when you wear it.
Because its movement is Japanese and not Swiss, you're getting the weight, feel, function, and finish of a high end watch at a tenth of the price.
Most Orient watches are around 40mm, which makes them a great fit for everyone. The company also has a long history and good customer care, so you can be confident in your purchase even after the point of sale.
SEIKO ($50–$5,000)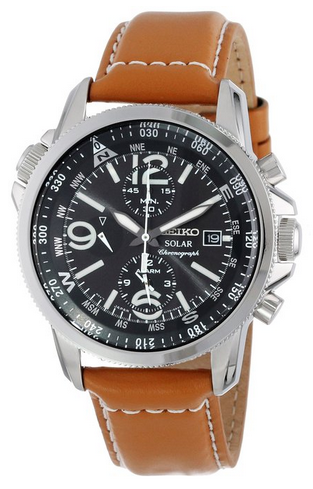 Don't let the price fool you, a budget watch from Seiko isn't hard to find and it's not a piece of junk. Trust me. The Seiko Adventure-Solar is a painfully good looking watch, especially if you're looking for a rugged, yet refined aviator-style timepiece.
Seiko doesn't get a lot of love from the watch community in North America, which is a damn shame. The movement is precise and different and the look and feel of the watch is on par with the larger luxury brands, so while you may not impress the watch snobs out there, a real aficionado will give you the nod.
This one is my short list for my next watch purchase.
FOSSIL ($50–$250)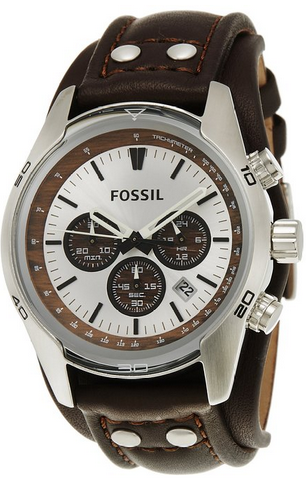 Rounding out this list is our old friend Fossil. Since they began popping up in shopping malls in the 90s, they've been loved and laughed at for a myriad of reasons. Truth be told, they still have a stigma in some circles for being shopping mall junk. They look and feel like solid watches, but they've been known to not be as reliable as the brochure would have you believe. I'm still putting them on the list because you can pick one up cheap, and not all of them are terrible.
I have a Fossil I've had since college, and it still runs (I'm on my second battery, but otherwise no maintenance). I personally wouldn't spend more than $125 on any of the offerings at Fossil because there are clearly better options for the money (please review list above).
There's also a new trend happening as the technology improves: Smart Watches. I just picked up an LG V20 smart phone, and I put this smart watch on my short list of next purchases. The ability to modify function and fashion harmoniously makes it slick and sexy. Two things I'm a big fan of.
A Word of Caution
I must offer a word of caution on budget watches and perceived value. There are a lot of watch companies out there that sell watches at $79, but have a 'retail price' marked somewhere near $900. This is blatant false advertising. Please pay attention to brands like Geneva and Stuhrling, for example. If the item is selling for 10% (or less) of its actual value, there's really no value.
Is there a brand you recommend that I missed? Leave a comment with your suggestion. If you purchased a budget watch, let us know what you bought and whether you're happy with it.