Lunowear Proves Mother Nature Makes the Best Timekeeper
In the watch game, there are many players of varying reputations and styles. Watchmakers are continually honing their crafts and innovating new ways to stay current. Even the classics are working on making their materials more durable, more environmentally friendly, and more affordable. When it comes to new companies, however, the only way to get a leg up is to put your foot down. When a new watchmaker steps on the scene, crisp with that fresh watchmaker smell, he or she must take a stand for something. Whether it's materials, message, mission, or marketing, they live and breathe the credo: if you don't stand out, you can't stand up.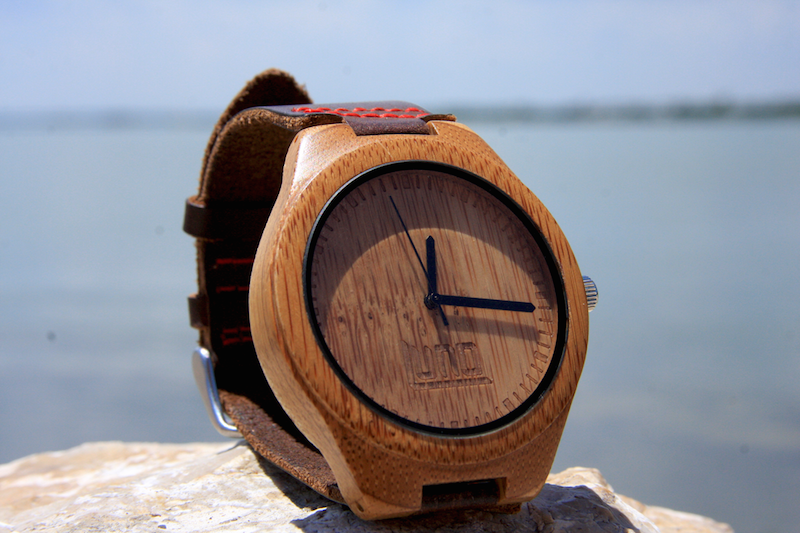 This is what makes
Lunowear
such a breath of fresh air. They have a unique idea and they're planting their proverbial flag right away. All natural wooden watches that are lightweight, durable, and designed to complement an active lifestyle – even if that only means 
actively
grilling and drinking beers with the guys on the patio. These are timepieces that deliver a dose of nature in your otherwise industrial landscape. Even if you spend your days as a cubicle jockey in business casual,
Lunowear
is here to help keep your inner outdoorsman happy.
Now, there's another detail I can't help but address: these watches are loved. These watchmakers are loved. They started a crowd-funding campaign on Indiegogo to raise $10k, (which they raised in their first 5 hours) and have over $230k this morning (28 days later). Think about that for a second. In less than 30 days, they've sourced nearly a quarter-of-a-million dollars from regular folks across the country. Pretty amazing, right? I thought so too. So I reached out to learn more.
Lunowear, based in Salt Lake City, Utah, is actually a partnership of two lifelong friends, Bo Farrer and Ryan Krantz. Both active outdoorsy types –you know, running, biking, climbing things– and looking for a watch that could keep up, they were unable to find exactly what they wanted. It was at that point the lightbulb turned on and Grandpa stepped in. Let me explain.
The Farrer family has been making watches since Bo's great-grandfather began nearly 100 years ago. Watchmaking was in his blood, and he knew if he couldn't find what he truly wanted, he could work in the family business and create it himself. Only this wasn't a one-time endeavor. He and Ryan looked at the marketplace and decided to bring the idea of durable, modern, wooden watches to the world. Ryan, having spent time in China and Taiwan, brought his business and entrepreneurship experience to the table, and the rest is history unfolding beautifully before us.
I got my hands on The Shoots model to see what all the hype was about. When I opened the box, I immediately noticed the weight. Coming in at less than 1 ounce, these watches clearly aren't designed to weigh you down. After the initial shock of how lightweight and comfortable the watch truly was, I began to notice the real detail that went into it. Everything from the individual minute marks, to the engraved logo on both the back case and watch face told me how much care and passion had gone into creating this timepiece. The natural leather band and bamboo woodgrain (also available in ebony) had me falling in love faster than I was prepared for.
I'm a sucker for details, so the crimson stitching where the band was sewn together still gives me the warm and fuzzies. The elements of the watch make it feel natural and light, like an extension of yourself. The details and care that went into making it feel that way are something else entirely. It's definitely one I'll cherish in my collection.
While you can't get your hands on one just yet, they've raised more than enough money to get some serious production going. Making sure they have one-on-one communication with their manufacturer and fulfillment house, Farrer and Krantz feel confident that the orders will be filled and shipped without any delay. Make sure you check out their Indiegogo campaign and pledge to get a watch (or several) for yourself!
"Each component was picked individually to flow in perfect harmony with the other components surrounding it. We designed these watches with our love for the outdoors in mind. We've taken what you love about the outdoors and turned it into a fashionable, wearable accessory."
– Ryan Krantz, Co-founder
What are your thoughts on the new watches coming out these days? Do you like what you see?
Leave a comment so we can connect!