Podcast: The Dos & Don'ts of Successful Online Dating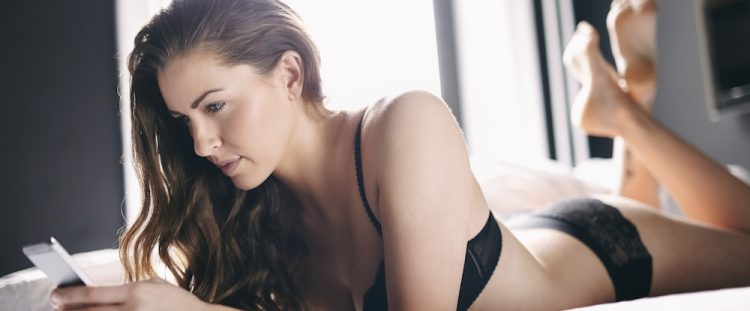 Episode 3: The Dos & Don'ts of Successful Online Dating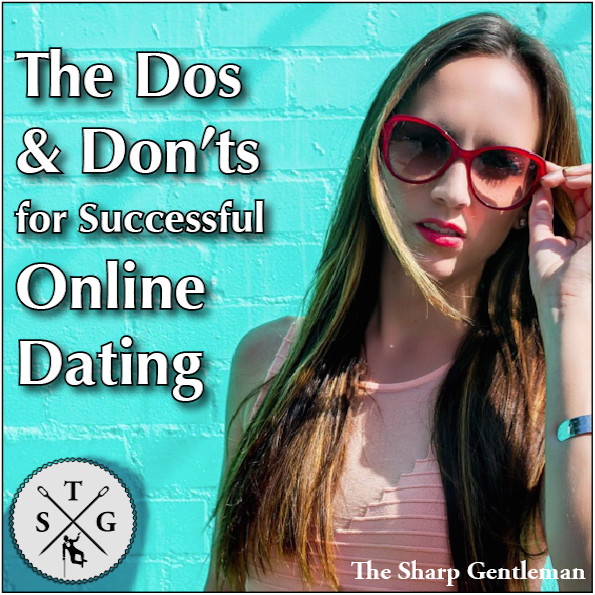 This has to be my favorite show so far. Aimee Bentson is a good friend of mine, and she's absolutely perfect for this topic because she's a gorgeous young single woman in Dallas, and has to put up with men and their online dating shenanigans. She's a snarky and wildly intelligent leader in the startup community and has just launched her own clothing line at Avyn Apparel.
Aimee brings to the table an absolute crap-ton of insight and secrets into what you're doing right and wrong with your profile, messages, attitude, and more. This is not a show you want to miss! This is straight-up, no filler, right-from-the-source knowledge you can apply today to improve your online dating success rate.
Take your style and confidence to a new level and hit the online dating scene like a true modern gentleman with these dos & don'ts of successful online dating. Leave feedback on iTunes, let me know what you think! Subscribe Here
Show Notes
Today's show is about stepping up your online dating game by increasing the ante. Truly, you'll get much more out of it if you invest more into it. My guest, Aimee, is here to spill the beans on all the things the ladies look for in the online dating world, including the parts that turn them on, and those that instantly turn them off.
If you missed anything on the show, the notes are below so you can get your ass in gear and become a better man – at the very least, a better man according to your online etiquette.
DO: Have a female friend review your profile!
You want to make sure you are giving the correct impression in your profile, but more often than not, you see yourself very differently than women will. Having a set of female eyes check over your photos, words, likes and dislikes can have a dramatic impact on your results. Sometimes you'll end up posting things you think are great, but may actually be a turn off to women. Changing out photos and improving your description with the help of a female friend is Aimee's biggest tip to stepping up your success rate.
DO: Post a magazine cover style photo as your main picture
Gentlemen, your main profile picture cannot be a selfie. No. Seriously, no. The best option for your profile picture is one that's taken by a friend and shows you in the best light. This means the picture:
Shows you from the chest up
Has good lighting to showcase your features
Shows you smiling
Shows you wearing clothes (not shirtless & not wearing sunglasses)
Shows you looking natural (not your LinkedIn headshot, my friend)
Shows your age (picture MUST be from within the last year)
As a main image, you want to illustrate your best features front and center, right? The best way to do that is to make sure your face is front and center. She's going to be looking at your face on your future date, right? Let her see what you accurately look like from the beginning. Don't hide your face with a hat or sunglasses because it shows women that you are either hiding something, or are simply too lazy to be bothered to take your damn hat off for a decent picture.
DON'T: Post terrible photos (extra images can mean extra damage)
Your profile picture looks great and your female friends helped get your description down. You're feeling pretty confident, right? How come they're still not responding to you? You probably forgot about those other terrible photos on your profile.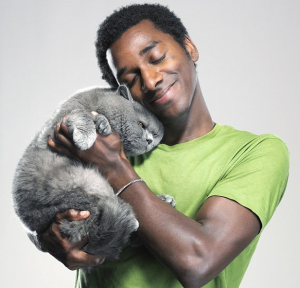 Here are some of the things you want to avoid:
A photo with other women (family is fine, but nobody else – especially not cheerleaders)
You're shirtless and showing off (bathroom or gym)
You're taking a bathroom selfie – No. No. No.
You're holding/hugging a cat (seriously?)
You're drunk, or appear drunk & disorderly
You're holding weapons (gun, machete, poisonous toad, etc.)
You're standing with another guy that's better looking than you are
DON'T: Self-deprecating messages & lack of confidence
Sending a message to a woman that immediately tells her you don't think you have a shot communicates to her that you don't believe you're worth a shot. Think about it. You aren't looking for a pity parade, are you? Hell no. You're a damn stud, right? Well, don't sound like you're looking for a pity party disguised as "gimme a shot, I'm a good guy" bologna. Confidence is the juice that makes almost everyone attractive. When you're confident and forward, you don't self-deprecate on your initial messages. If that's your humor, let it be the humor you introduce her to after you've already scored a date.
"Guys that are on the fence (I may or may not be interested), or even in the interested category screw it up with 'I know you get hundreds of message a day and you probably won't even read this, but' – ugh. You're done. You're done the second you send that message." – Aimee
DON'T: Send generic or copy & paste messages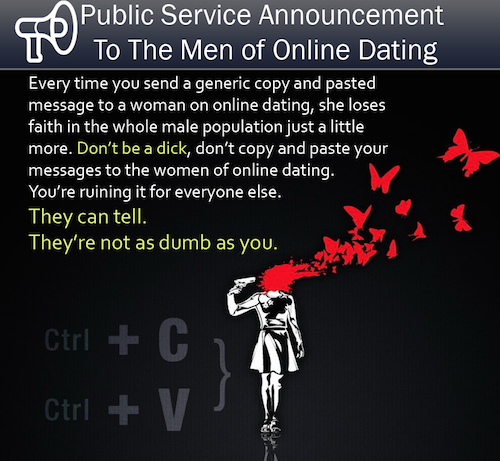 When you're looking to get to know someone, a great way to start a conversation is by saying hello…. in person. This rule does not apply online. You need to say far, far more than just "hi" to get her attention. Aimee says that there's no reason to respond to a message that's that simple and vague, and even shared a little secret many men don't consider: women know when you're just sending a generic 'copy & paste' message. And they don't like it.
Make sure you're not just listing the things you notice in her profile and agreeing with them. In other words, don't simply list the stuff she likes and say, "me too" just to follow it up with, "I think we have so much in common. We should meet and go out because I think you would really like me." You can do better, my friend. You can do better.
DO: Mention specifics in your messages
Share more about yourself and what you liked about her and her profile. Ask questions about her and what you're curious about. If she likes art and architecture, ask her if she's ever been to any other cities with amazing architecture. Ask her what her favorite season is, and tell her which is your favorite (and why) if you notice she likes the outdoors. These are not really secrets. They're just simply overlooked. Paying attention and being curious will yield you far more messages, and isn't that what it's all about? Exactly.
DON'T: Try too hard to be funny, or strong, or anything forced
The hard truth to this one is that some men just aren't witty, or clever, or funny. The silver lining here is that they don't have to be. The best thing you can do to open a dialogue and get to know someone is to just be yourself. If you're sincere and genuine, you'll stand a much better chance that trying too hard to be something you're not. Women can sense when you're pushing or trying too hard, and you'll end up exhausting yourself trying to impress her. Eventually, that charade will fail and you'll be left with nothing to show for it. Just be yourself. Be authentic. Be genuine.
To Men: "Stop trying to guess what you think we want. When you're guessing what we want, you are wrong." Sincerely: Women you're trying to impress.
DO: Have an appropriate age-range shown
If you're 50 and you're looking to date women 25-35, you will find, according to Aimee, trouble getting responses from women. This is because the ladies see what age-range you're seeking and if it doesn't include your own, you're often avoided. It's a turn off.
"Girls do actually pay attention to what age-range you're looking for. If I see a guy who's 42 and is looking to date women 25-32 women, it's a red flag. Out of respect for our self-esteem and intelligence, put your age-range to at least your own age. We'll be offended if you're not including women of your own age because we're going to be that age some day." – Aimee
DON'T: Use emoticons, poor grammar, or bad spelling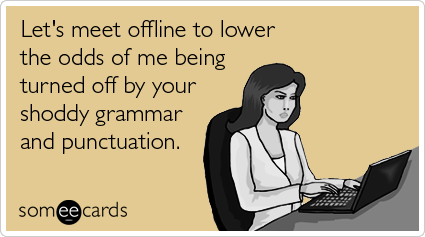 This is a growing issue, and one I'm sure we'll be arguing about for decades, but grammar and etiquette with written word is falling apart these days. When you're sending a message to a woman, put your best foot forward and use proper grammar, punctuation, spelling, and REAL WORDS. By real words, I mean you have to use words instead of text-speak like a 13 year old girl.
If you're sending messages like "Ur so cute.  U want 2 meet up 2nite for drinks?" You need to reevaluate your life, Cassandra. Yes, I just called you Cassandra. You deserve it if that's how you communicate. Don't be that guy. You're an adult and you are trying to meet other adults, right? Give the impression that you're an intelligent, well-spoken man with a lot to offer. Avoid text-lingo in your messages and you shouldn't have a problem.
DO: Watch your language on the topic of kids
It's a huge red flag in your profile if you don't mention your kids. You don't have to have pictures of them, but it's something you should be honest about. You would be pretty upset if we started dating and a few weeks in, you discovered she had kids, right? It would feel like she had been lying to you the entire time. That's exactly how it is. If you have children, mention it.
The other piece of discussion when it comes to kids and profiles is the specificity of your language. When you say things like no kids in your profile, you're leave it open and ambiguous. She cannot discern whether that means you don't have any kids, or you don't want any kids. Take the extra few seconds and type out the difference. If you don't have any kids, mention that. If you don't want any kids, mention that too. Guessing is unnecessarily stressful, especially for single parents.
DON'T: Make assumptions about single moms
There's a stigma that single moms on the dating sites are aggressively looking for a new man to take care of their kids. Sometimes they are seen as desperate and looking for husbands in any place they can find one. This is more often the opposite. Many single moms are far more discerning when in comes to character and marriage. You are doing the both of you a disservice by placing an unfair judgement on her based on your assumptions. The honest truth is, you may want to get married before she does.
And finally… DO: Know what you're looking for
There are plenty of online dating sites and apps available and each has its own unique user base. While most apps are designed for relationship building, many have attracted users that are only looking to hook-up with someone. This begs the question, "what are you looking to get out of your online dating experience?" The main question to ask yourself before you venture out into the wild is, "Are you just looking to hook-up or are you not?"
If you're just looking for hookups, you need to be honest. You don't necessarily need to announce it that directly on your profile, but a great way to keep it open and honest is to say things like, "looking to get to know someone and develop a friendship and see where it goes." Some sites are more casual and take care this tidbit with a setting that denotes what you're looking for. As a general rule, however, make sure you know what you're looking for, and don't come off as desperate. IF you're looking for a wife in three dates or less, you're going to find online dating quite an arduous endeavor. Relax and have fun getting to know some new and interesting people.
Bonus Material
Here is a little treat for you. This is a short story of a date gone wrong and a crazy woman with a Yorkie that likes… well, just listen:
Do you have any dos and don'ts of your own? What are the things that turn you off
when messaging women? Share them in the comments below so we can connect.